Gloriously British
---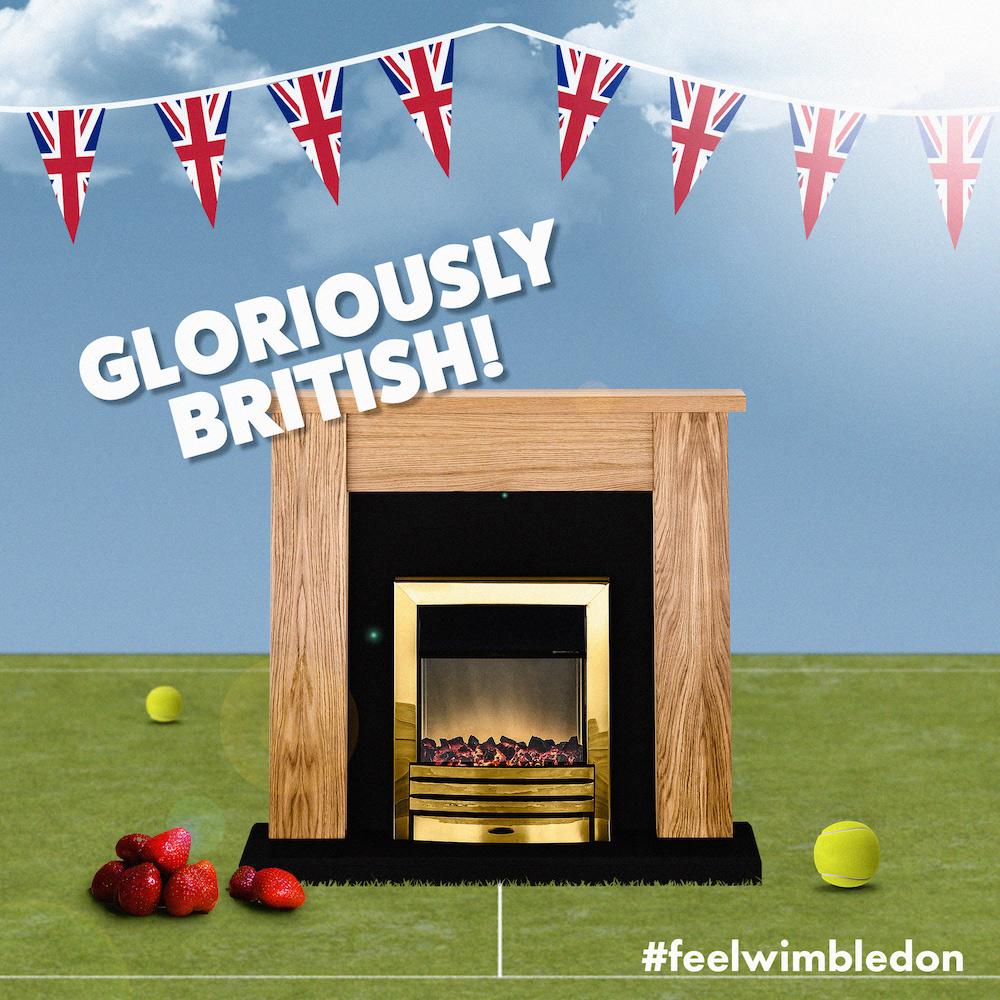 It's that time of year again; the smell of freshly-mown grass, the taste of strawberries and cream, the sun-kissed brows, sudden showers and, of course, the unceremonious grunting.
Nothing encapsulates 'Britishness' quite like Wimbledon, except perhaps a day spent watching the tennis with a cup of tea by your New England fireplace suite.
An impeccable dialogue between modern and classical styles, this dignified arrangement of sturdy design and real oak veneer is beautifully underscored by a black back panel and hearth. Complete with the Adam Eclipse fire in brass, this suite is a winning tribute to the refined simplicity of contemporary design.